The Vault | Queens Village, NY
Performance & Art Space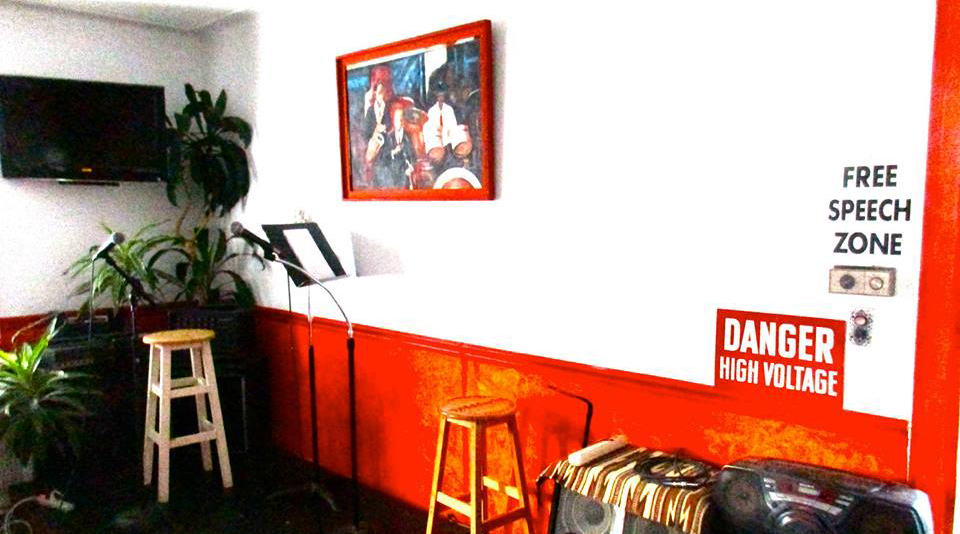 Dear Vault family, It's been a third of a year of pandemic & Quarantine, and I hope that you and your loved ones are healthy in every way.
There is interest in a Zoom performance gathering, so We'll have our first one Saturday August 8 @ 8pm. Everyone who is interested email me at davault@aol.com and I will send you the zoom meeting ID & Password earlier that Saturday.
Plan is 8-830- catching up with each other- How have you been, what's new etc.
Performances start 830
Keep shining, love, Tone
Upcoming Live Events

COVID-19 UPDATE
We will be following all current recommended
CDC guidelines in regards to COVID-19
during all live hosted events.
Dear Vault Friends,
We are re-opening the Vault for shows.
Masks, distancing, vaccinated patrons and performers,
performers masks off if kept distance from audience.
Vault restroom emergency only.
Hope you are all healthy and doing well.
It will be great to see and reconnect with you again.
with love, Tone
___________________________________
The Vault  Fall 2021 Calendar
Sat. Sept. 4 Rosie Rinsler Show  7pm
Sat. Sept 11 Jay Chollick tribute & open mic 8pm
Sat. Oct. 16  Viola Laidlaw Show & open mic  8 pm
_____________________________________
Rosie Rinsler is hosting another show on Sept. 4   at 7pm.
Welcome musicians poets and writers to the show to entertain and enjoy a fun evening.
Love and support for all plentiful. Please come and share a special evening with special people.
_____________________________________
Finally, a Proper Tribute and remembrance "Celebrating the life and poetry of Jay Chollick"
Jay passed from this earth in 2020 right before Covid hit and we never got to do this. Jay is loved and remembered fondly by us all. Please join us at the Vault as we remember what he meant to us and share our favorite Jay moments and memories. Sat. Sept. 11 @ 8pm
Open mic included, (he would have wanted that.)
Please arrive promptly. If there is a large crowd we amy have this in the angel garden weather permitting
_____________________________________
FALL DATES AVAILABLE FOR SHOWS: Oct. 30, Nov. 20, 27  Dec.11 & 18
First come first served. Text or call to reserve: 718-479-2594